Today is my turn in

ReAwakened

Book Tour. I'm here to present you a fun "This or That" a wonderful giveaway
and my review.
ReAwakened by Ada Adams (Angel Creek #2)
Publication Date: November 27th, 2012
Becoming a vampire guardian was Dawn Fairchild's ticket out of the Scarlet House. Fresh off a successful mission, life in Angel Creek should have been great. But when her sort-of-maybe-boyfriend, Sebastian, disappears on a quest to help a beautiful vampire from his past, Dawn finds herself amidst a web of danger, lies, and deceit.
Joining forces with Razor, an enigmatic rebel lacking both a verbal and a physical filter, and her band of Misfits—Brooke, Sophie, Hunter, and Seth—Dawn is thrust into a race against the clock to solve the mystery surrounding brutal Born kidnappings and come to terms with the sudden discovery of her own unique powers. With time ticking away and Born vampires' lives in jeopardy, it quickly becomes evident that someone—or some
thing
—desperately wants Dawn and is willing to shed any amount of blood to get her.
Dawn has only one chance to face her demons and overcome all obstacles standing in her way as she embarks on the biggest mission of her life—one that threatens a deadly outcome for all involved.
(with sexy sexy sexy Sebastian, did I mention he is sexy?)
Books

or

TV?

Books. I've been reading since I could remember. While I did go through the excitement of the TV invention stage, I always return to books.

Hot

or

Cold?

Cold. I'm definitely more into winter sports than summer ones.

Night owl

or

early bird?

A bit of both. I tend to be a night owl, but I also enjoy the peace and serenity of the early morning. Staying up with Dawn all night is my perfect scenario.

Coke

or

Pepsi?

Blood Cola.

Blondes

or

Brunettes?

I'm more attracted to the whole person than a specific hair color, but right now there is only one girl

that

comes to mind when answering

this

question. And since she has brown hair, I'm going with brunette.

Horror

or

Romance?

Films: horror. Real life: romance.

Sweet

or

Sexy?

Both. Sometimes sweetness can be very sexy.

Angels

or

Demons?

Angels. I've had the displeasure of meeting too many demons in my life.

Gum

or

Breath Mints?

Toothbrush and toothpaste. But between the two: gum.

Cars

or

bikes?

Cars. The faster the better.

Beach

or

Mountain?

Mountain. Give me snowboarding on a mountain over baking on the beach any day.

Cats

or

Dogs?

Dogs. They loyalty is impressive.

White lie

or

blunt truth?

Blunt truth. Although, I admit

that

when it comes to Dawn I've been known to avoid the truth in hopes of protecting her. Learned my lesson the hard way on

that

one.

Music: the 80's

or

the 90's?

I assume we're talking about the 1900's? 80's rock. I wasn't into the 90's boy bands craze.

Elegant

or

confortable?

Looking elegant while feeling comfortable.
Review and Rating:
5 freaking stars for an A-Freaking-mazing Book!
OMG! I have to admit that I liked "ReVamped" (Angel Creek #1) but I absolutely LOVED ReAwakened!
I finish it 5 minutes ago so I'm still very excited and need to come down to Earth before writing something coherent!
This book left me flying!!!
There has been a total improvement from the first book to this one. Ada's writing has gotten better and it's a lot richer. She achieved an incredible character depth, the descriptions and their stories made them more REAL, I connected more with them and also their relationships were more dynamic than in the first instalment.
We have new characters such as Lena, Sienna, RAZOR (yummy, funny and enigmatic Razor!). Here also appear Aurora and Charlotte, who we met in the first book but here they have a greater importance.
We learned a lot about Brooke's and Hunter's story. Brooke was one of my favorite characters already and her story just confirms how awesome she is and how justified her personality is, also she matures so much that you can't help loving her!
Hunter has a dark and sad past, I felt for him. He wasn't very interesting until now. His bashfulness or quietness is indeed, fitting and reasonable.
Razor cannot be described (though I tried above) but he is great, compelling and you learn to care for him.
Dawn and Sebastian's chemistry skyrockets in this book and there is such an interesting twist that had me at the edge of my seat all the time!
The discovery of Fortas and the disappearing of Borns make the reader doubt where the loyalties lay!
If I have to describe this book in one word, that word would be:

MORE

.
(MORE romance, MORE depth in characters, MORE action, and what I want? MORE of this series!)
ADA ADAMS COMPLETELY OVERCAME HERSELF!
It deserves 5 stars and a happy dance!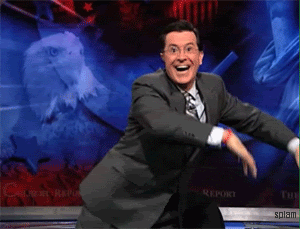 - 3 winners (One grand prize winner +2 small prize winners)
- One main entry per person
- Must be 13 years or older to enter
- Winners will have 48 hours to reply before a new winner is chosen.
Grand Prize Winner will win the following:
PRINT COPY OF ReVamped.

PRINT COPY OF ReAwakened.

RV POSTER

RA POSTER

2 RV/RA POSTCARDS

3 RV BOOKMARKS

3 RA BOOKMARKS

I <3 SEBASTIAN KEYCHAIN

I <3 HUNTER GUITAR PICK

I <3 RAZOR DOGTAG

DAWN'S NECKLACE
a Rafflecopter giveaway